MELROSE, MA. March 8, 2022—Boston-based writer and teacher Neema Avashia discusses her debut essay collection, Another Appalachia: Coming Up Queer and Indian in a Mountain Place, with best-selling novelist Marjan Kamali at Follow Your Art Community Studios (FYACS) on Thursday, March 31, 2022, from 7:30-9 p.m. at 647 Main Street, Melrose. Doors open at 7 p.m. The event is open to the public, but advanced registration is required. Suggested Donation for the event is $10, but a donation is not required to register.
Recipient of the 2022 Foundation Trust Writing and Teaching Fellowship for a BIPOC writer at FYACS, Avashia will read from her work and discuss its themes of identity, belonging, family, and culture with novelist Marjan Kamali.
"We are thrilled to help celebrate debut work from this important and inspiring new voice," said Joseph Spinazzola, Executive Director of Foundation Trust, which seeks to advance inclusivity in the arts.
Avashia was born to Indian immigrant parents who moved to West Virginia in the early 70s. Her book of personal essays (published by West Virginia University Press, March 1) explores her identity as a queer, Desi, Appalachian woman and the lessons she learned in childhood about race and class, gender and sexuality that continue to inform the way she moves through the world today. Avashia has also taught civics and ethnic studies in the Boston public school district and writes widely for many publications and journals.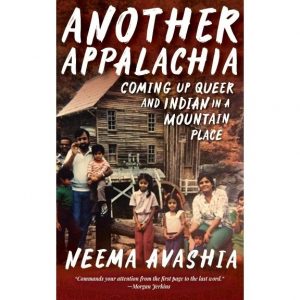 As part of her year-long fellowship, generously funded by the Foundation Trust, Avashia will offer writing workshops focused on uplifting teen voices. She will also work on her second collection of essays which examines her experiences breaking expectations again and again.
"I think that for teens, seeing adults who model what it means to live out identities that are multifaceted, instead of being 'just one thing,' is hugely important," said Avashia. "So I hope that everyone–especially young people–reading my book takes away permission to live in the ways that feel most authentic to them, even when their authenticity might cause tension or conflict in the short term."
Marjan Kamali is the author of a national bestseller, The Stationery Shop, which is being adapted into an HBO series, and Together Tea. Born in Turkey to Iranian parents, Kamali spent her childhood in Turkey, Iran, Germany, Kenya, and the U.S. She is a 2022 recipient of the National Endowment for the Arts Creative Writing Fellowship. She lives in the Boston area with her family.
Doors open at 7 p.m. The reading and conversation will begin at 7:30 p.m. followed by audience Q&A and a reception with light refreshments. Both authors' books will be available for purchase onsite through Whitelam Books of Reading.
Thanks to the generosity of Foundation Trust, the event will be free and open to the public with limited in-person capacity. Donations for FYACS Arts for All scholarships will be accepted at the time of registration.
Follow Your Art Community Studios is a 501(c)3 non-profit arts center located at 647 Main Street, Melrose. Through its Writers Studio, FYACS offers a place to write as well as workshops and occasional writing events. Learn more at www.FYAmelrose.org. FYACS's Writers Studio offers a place to write as well as monthly writing sessions. Join the FYACS community of writers on Facebook at www.facebook.com/groups/FYACSWriters/.