We've done a lot in a short amount of time. In everything we do, Follow Your Art Community Studios builds diverse, welcoming, creative spaces for everyone. 
It's not just about painting lessons...
Since opening our doors in the fall of 2019:
Our small staff has worked with over 

1,000 children, teens, adults, and seniors every year

 since opening our doors.

We've rounded out our  programs with

 creative writing, theater, storytelling and ceramics.
We've launched Live from the Living Room with author talks, musical performances, and storytelling nights. 
We've given over $14,000 in tuition assistance for families through our Arts for All program, $10,000 in 2022 alone!
As part of Massachusetts' EBT Card to Culture program, we provide assistance to EBT, WIC and ConnectorCare cardholders.
We've delivered adaptive services to more than 40 families, providing creative fun for people with special needs.

We've collaborated to provide fellowships to

BIPOC creatives

 

every year

.

We've hosted 12 gallery shows

 highlighting diverse creative voices in our community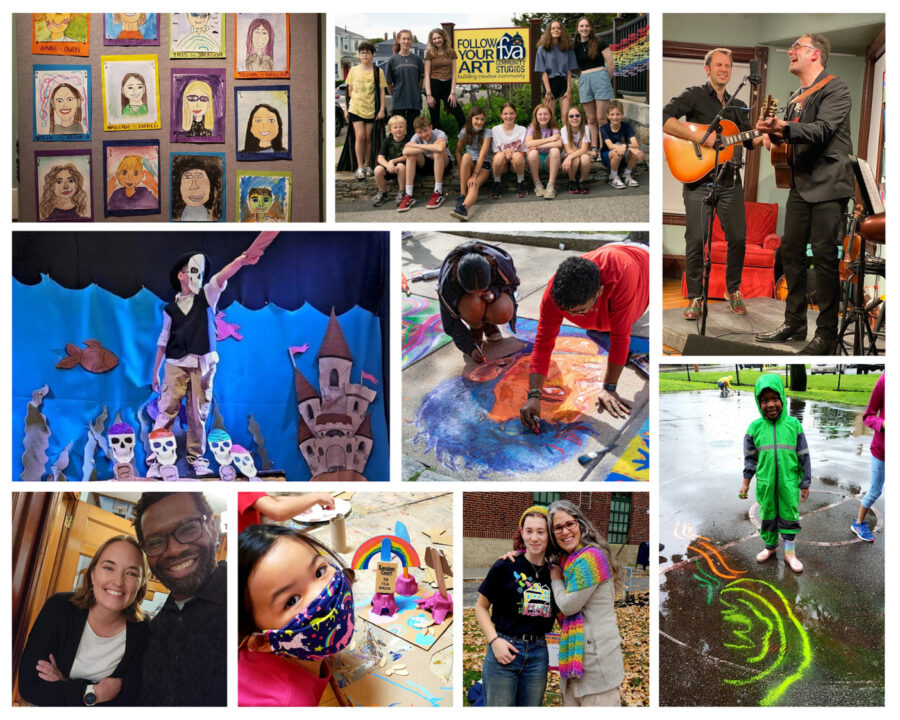 But wait, there's more!

Upstairs at the Big Yellow House we provide a creative home to more than 25 artists and writers who work and connect with each other and share their work in the community. 
And let's not forget the 

 31 birthday parties in 2022!
We work with organizations, schools, and civic groups
to make the arts accessible to everyone.
Through our Portrait Project, teen artists created 10 portraits of influential people of color, people who identify as LBGTQ, and people with disabilities. These portraits now hang in the main hallway of Melrose High School.
Since 2020, our chalk mural collaborations with local groups have become a staple, providing community connection and amplifying the work of important organizations. 
Our Artist as Witness event featured the work of

BIPOC artists

 from across New England that drew over 

100 attendees and donors

.
Our staff work with SEEM Prep, a HS for youth with disabilities, among other organizations to bring creative projects into schools, nursing care facilities, and daycares.  
We've provided training for educators on creative development in young children
We've visited over 6 schools sharing creative programs that compliment their curriculum.
Join our creative community.
We are better with you.