Find your own dedicated space to create as an Artist in Residence.
Studio rooms are available to artists working in a variety of media for single or shared use. Carve out a space for yourself while being an active part of our creative community.  Benefits listed below. 
Click here to view profiles of our current Artists in Residence.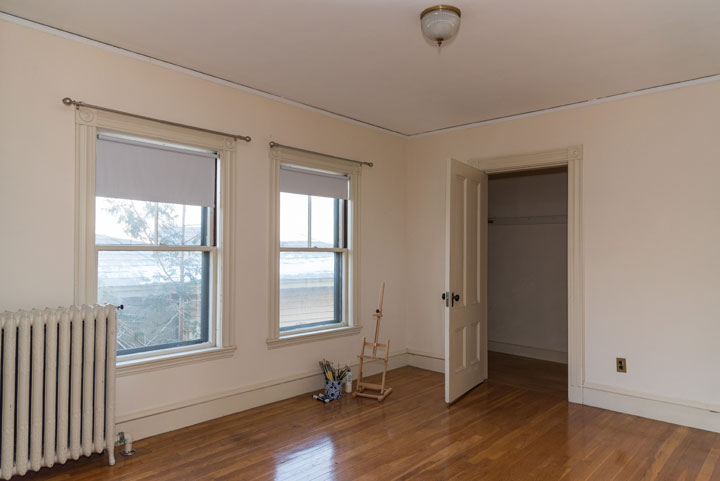 Just at the top of the stairs, this room is 180 square feet with two north-facing windows and a very large closet. This studio is currently occupied by three artists who each pay $275/month.
This studio is  100 square feet and is currently occupied.
An extra large 240 sq. ft. turret room with two large closets and 4 southeast facing windows. This room is currently used by four artists each at $250/month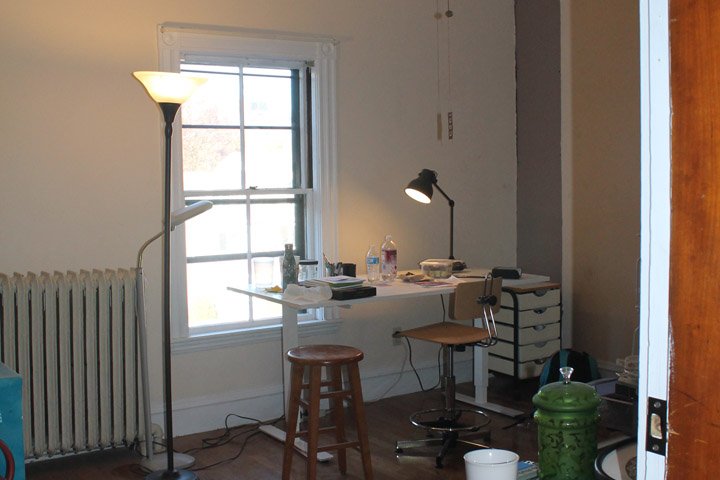 Tucked away at the back of the house, this 180 sq. ft. room has a north and an east facing window and a decent closet. Ideal for 1-3 artists. $770/month.
A pretty room tucked away on the third floor with south facing windows and a great closet. 190 sq. ft, ideal for 1-3 artists. $605/month. 
A sweet little spot at the top of the house for 1-2 artists to share. 120 sq. ft. with one north facing window that sheds quite a lot of light for a smaller room. $495/month
Artist in Residence Benefits
Access to your studio from 8:00 am – 11:00 pm
FYACS membership benefits for your entire family (including discounts on classes and workshops for everyone)
Regular Open Studios to connect with the community
Opportunities to participate in bi-annual shows
Promotion on FYACS website with links to your web page
Social media promotion of art shows/events that you participate in outside of FYACS