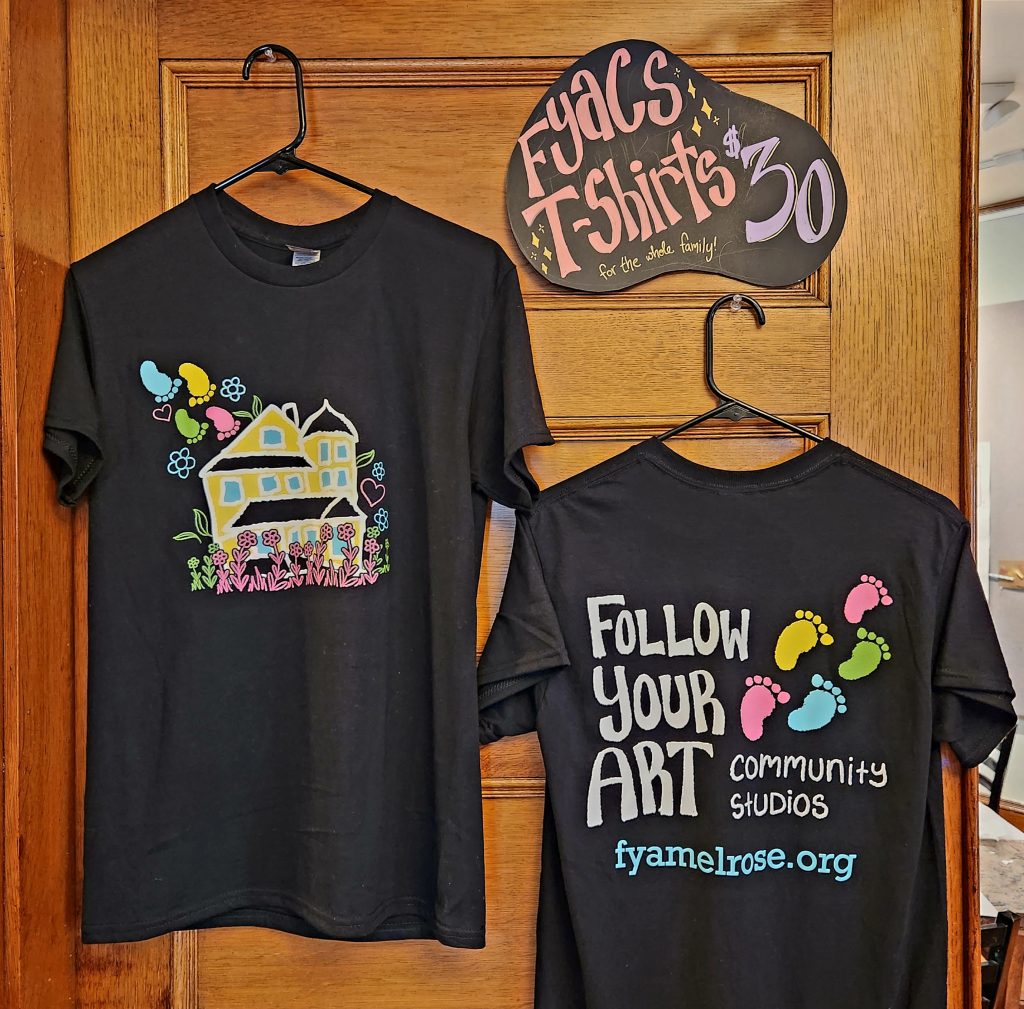 It's been on our minds for years, and e've finally done it! Many thanks to Sign Art of Malden for printing our custom shirts designed by the one and only Chiara Pieri. They are printed in multi-color, front and back, featuring our iconic Big Yellow House and garden in our signature FYA chalk art style!
There's a shirt for EVERYONE
We've got sizes for kids and adults, many in stock, though some must be ordered (Adult M and L are VERY popular).