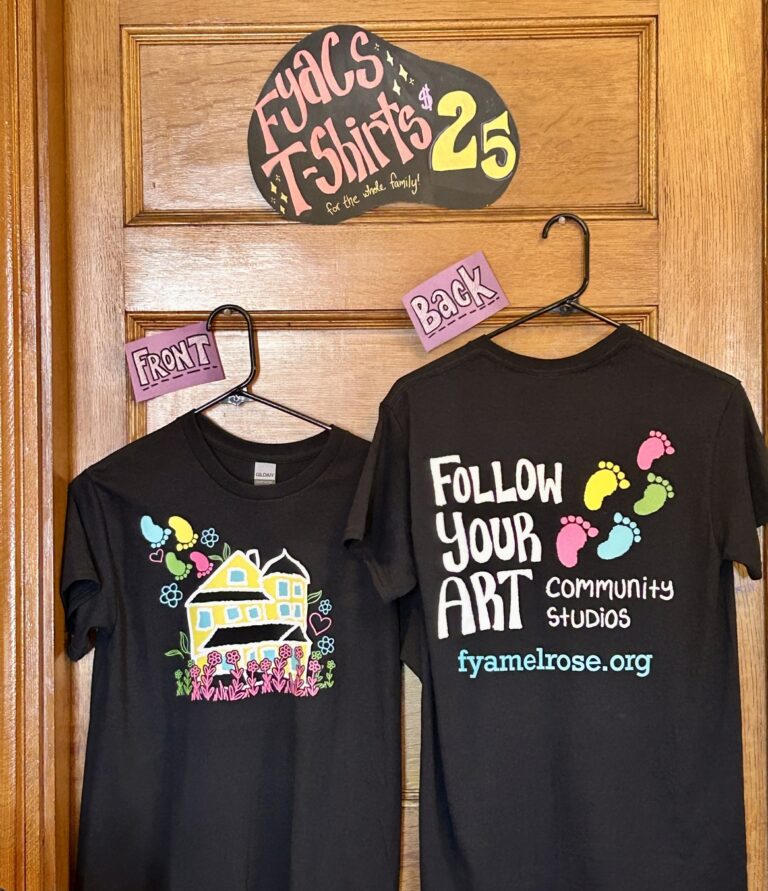 Designed by the one and only Chiara Pieri. They are printed in multi-color, front and back, featuring our iconic Big Yellow House and garden in our signature FYA chalk art style!
There's a shirt for EVERYONE
 These shirts are POPULAR! We have Youth M, Youth L & Adult S, M, and XL still in stock. We plan on placing a new order soon! Feel free to email us at 

info@fyamelrose.org with the size you are looking for.