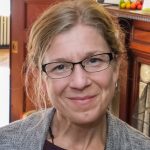 Kris Rodolico - Executive Director
Kris (she/her) is the founder and Executive Director of Follow Your Art Community Studios. She is an artist, art therapist, and art facilitator with 25 years of experience bringing creative art experiences to children and adults. Kris has a Masters degree in Art Therapy and has been a Licensed Mental Health Counselor in Massachusetts and Registered Art Therapist since 2001. From 2008-2019 Kris owned Follow Your Art, the small community art studio that later became FYACS. Before that, she worked in schools and treatment centers, with individuals, groups, and families. In her own creative work, Kris uses mainly clay, paint, and mixed media/found object collage.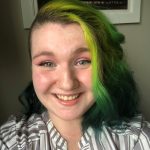 Chiara Pieri - Program Coordinator
Chiara (she/her) is our Program Coordinator, facilitator of many of our core art classes, and a printmaker and illustrator. She holds her BFA in Illustration from Mass. College of Art, and has been teaching at FYACS since the 416 Main Street days. She's the studio's resident expert on drawing unicorns, and loves to sneak UFO's into casual conversation. She hopes to encourage her student's confidence in their own creativity through skill building, experimentation, and creating a safe place to make mistakes.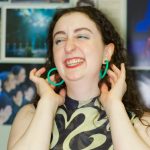 Alison Butts - Administrative Coordinator
Ali (she/her) is the Administrative Coordinator that keeps all things FYACS running smoothly. Alison holds a B.A from UMass Amherst with a double major in Theatre and Communication, and a Certificate in Arts Management. Prior arts administration jobs she has held include the Interim Managing Director of Silverthorne Theatre Company in Greenfield, MA; Assistant Workshop Manager for Shakespeare & Company's Summer Shakespeare Intensive; Marketing Associate for the Arts Extension Service at UMass Amherst, and three summers as the Founding Production Manager of Broken Leg Productions in Melrose, MA. Outside of the office, Alison is a theatre artist working as an actor, scenic painter, lighting electrician and more. She enjoys reading, practicing yoga, and spending time with loved ones.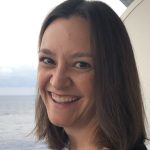 Lauren Liecau - Communications & Development Coordinator
Lauren Liecau (she/her) is our Communications and Development Coordinator. Lauren holds an MA from the Fletcher School at Tufts University and BA from Colorado College, and comes to FYACS with over a decade of nonprofit communications and relationship management experience. She loves to be creative in the kitchen and share adventures, both big and small, with her husband and two kids.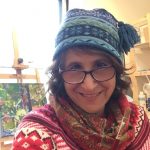 Sara Gravante - Gallery Coordinator
Sara (she/her) is one of our primary facilitators and our Gallery Coordinator. She is an Artist-in-Residence at FYACS who has been teaching artists ages 5 thorough adults for over 7 years, bringing her training as an artist with a BFA from Massachusetts College Art and MFA in painting from Washington University in addition to her experiences as a Senior Graphic Artist in the advertising industry. Her own work shows her passion for color, depicting reality to the abstract in response to the landscape. "My favorite thing about being a part of the FYACS community is sharing that passion with my students and guiding their own personal visual exploration. The courage children show to fearlessly explore in their art making is both a privilege to be a part of and an inspiration to my own work."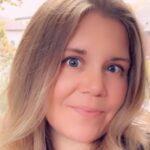 Nicole Morse - Create Your Opportunity Coordinator
Nicole Morse (she/her) is our Create Your Opportunity (CYO) Coordinator. Nicole holds a BA from Syracuse University and a Master's Degree from the New England School of Art & Design at Suffolk University. She loves sewing, painting, drawing, and sticking things together with her glue gun whenever possible. Nicole lives in Melrose with her husband, two kids and two adorable cats.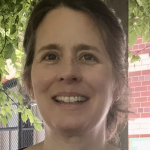 Jessica Mitchell - Ceramics Studio Manager
Jessica Mitchell (she/her) is our Ceramics Studio Manager. She comes to FYACS with over 25 years of pottery experience. While she has been making pottery all of her adult life, she has been a part of the technical team at Mudflat Pottery School since 2011. Jessica fell in love with ceramic arts as a child and is excited to use her skills to encourage people of all ages to find the joy in creating. Her own creative work is primarily functional, as she has a strong belief that art should be part of everyday life and that living with handmade objects allows us to know nothing is perfect and nor do we need to be!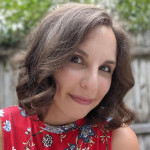 Michelle S. Ramadan - Arts for All Coordinator, Ceramics Program Coordinator
Michelle "Meesh" (she/her) is the Arts for All Coordinator, Ceramics Program Coordinator, as well as a Ceramics Instructor at FYA. As Arts for All Coordinator, Michelle assists individuals with tuition assistance and accessibility services, as well as coordinates community projects. Michelle has extensive experience working in schools where she previously taught English, Creative Writing, Humanities, and Ceramics, and recently served as a Diversity, Equity, and Inclusion Chair. Outside of FYA, Michelle consults on Diversity, Equity, and Inclusion with Liberation Learning Collective, and she is the small batch artisan potter of Meesh Pottery. She holds degrees from Brown University and Lesley University. Michelle loves boba, speaking multiple languages, and traveling internationally.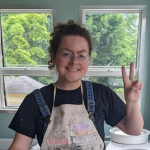 Alessia O'Brien - Creative Facilitator
Alessia (they/them) is a potter and mixed-media artist born and based in Melrose. Inspired by prehistoric art and the natural world, their philosophy in art centers around taking an organic, hands-on approach. Their personal work focuses on functional folk art, a slow hand, and celebrating the imperfect.
Our Facilitators (past & present)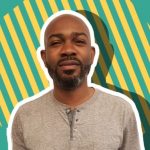 Steve Aldeus
Steve is an artist who has worked in the Greater Boston and North Shore community for most of his life. After graduating with a degree in Animation and Illustration from Lesley College of Art and Design, Steve has explored many art forms, including watch and accessory design and airbrush painting. He began teaching high school art in 2014. Steve has recently shifted his personal creative practice to studio art, specifically drawing figures and portraits using mixed media to express different ideas and stories. Please follow his work on Instagram. (ig@stevealdeusart)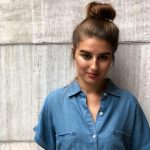 Yasmine Ameli
Yasmine is an Iranian American writer from Worcester, Massachusetts. She holds a BA in English from Johns Hopkins University and an MFA in Creative Writing (Poetry) from Virginia Tech. In 2020, she was a finalist for Narrative's 2020 Twelfth Annual Poetry Contest, a finalist for Shenandoah's Graybeal-Gowen Prize, a finalist for Nimrod's 2020 Francine Ringgold Awards for New Writers, and finalist for the Sundress 2021 Broadside Poetry Contest. Her work has been published or is forthcoming in Ploughshares and the Ploughshares blog, Narrative, AGNI, The Rumpus, Shenandoah, The Margins, Frontier Poetry, Bitch Magazine, and elsewhere. Find her on Instagram @yasmineameli.
Neema is FYACS's Foundation Trust Writer in Residence and a veteran teacher in the Boston Public Schools, where she has taught since 2003. In addition to teaching, Neema is also a writer and activist. Her first book, Another Applachia: Coming Up Queer and Indian in a Mountain Place, has been published by WVU Press - see her website https://www.neemaavashia.com/ for more information.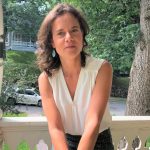 Elizabeth Christopher 
Elizabeth is an FYACS board member and coordinator of our Writers Studio. Her stories and essays have appeared in HuffPost, The Writer, Bacopa Literary Review, Obelus Journal, The Penmen Review, The Boston Globe Magazine, and elsewhere. Elizabeth has written for tech companies, universities, and non-profits and is working on a historical novel. She received a master's degree in writing from UMass Boston and has taught writing to teens, adults, and senior citizens. See her work here: www.elizabethchristopherwriter.com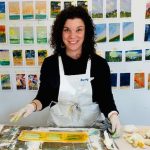 Amy Drago
Amy has 20 years of teaching experience teaching young artists. After graduating from Ohio Wesleyan, she got her M.Ed. from the University of Maryland in art education and has continued her love for studio classes at MassArt. She currently teaches for the Wakefield Public Schools and before that in Watertown, MA. She has 2 children in the Melrose Public Schools at both the middle and elementary levels. When she is not teaching, she loves to draw and paint. "I love finding unique solutions to creative problems". Her favorite part of teaching art to young children is watching the confidence of young artists grow and the joy it brings them.
Cameron Dryden is a graduate of Grubstreet's Novel Generator and Incubator. He's published in Dead Darlings and received a national writing award. He's shopping the true story of a 1st-century slave who escapes to Rome, lives with Christian apostles, and later must choose whether to save his newfound family or his own life! Cameron's excited to share writing gems he's learned from some of the best. www.origenes.org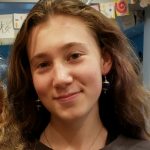 Olivia Rodolico Frakt
Olivia, our lead Studio Assistant, has literally grown up at FYACS, assisting in classes, vacation and summer programs for several years. Olivia trains our middle school interns and is always on hand at every community art project and event, usually two steps ahead of Kris and Chiara! She is loved at the studio by our young artists for her enthusiasm and know-how in all things clay, paint and friendship bracelets. A musician as well as a visual artist, Olivia spends a lot of her free time painting and playing piano.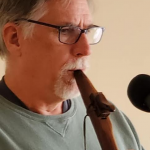 John Gass
John picked up the Native American Style Flute while living in the Pacific Northwest, and has been playing for over 16 years. His fascination with, and appreciation of, this beautiful and intuitive instrument has continued to grow over the years. In addition to his love of playing, John has a passion for sharing and helping others develop their own talents with this beautiful instrument. He has facilitated monthly flute circles, annual flute gatherings, and has taught flute to individuals and small groups. As a veteran himself he enjoys teaching flute to veterans. In addition to teaching John has performed at open mics, at corporate meetings for non-profit organizations, Porch Fest, and concert events at flute gatherings, festivals, and music camps.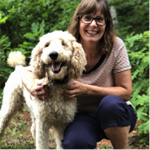 Tracy Miller Geary
Tracy is a short story writer currently at work on a novel-in-stories about a beekeeper and his family. She is a writing advisor at MIT and a contributing writer for Northeastern University's Khoury College of Computer Science. She also has her own business helping high school seniors and graduate students craft compelling application essays (www.A-Plus-Essay-Advantage.com). She earned her Master's degree in Creative Writing from Harvard Extension School and is the editor of two student publications, Harvard Summer Review and Charles River Review. Her stories have been published in dozens of magazines, including Good Housekeeping, Harvard Review, Puerto del Sol and Seattle Review. A devoted Red Sox fan, she is thrilled to have stories published in the anthologies Fenway Fiction, Further Fenway Fiction, and Final Fenway Fiction. Her middle grade novel, The Summer of my Movie Star, received an Honorable Mention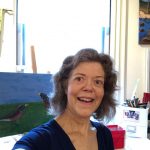 Sally Bowman Gordon
Sally has an M.Ed from Lesley College, Cambridge, MA in Creative Arts & Learning, and a B.A. from Concordia College in Communications and Art. "I create my own paper and sculpt it into images to create a scene. David Leonelli (former gallery owner in Ogunquit, Maine) called it, "Paperscapes". I take that 3-D quality to canvases, by sewing an image and "stuffing it," then painting these canvases with acrylics. I am inspired by my father, Dean Bowman, a Sculptor and Art Professor where I grew up in Minnesota. After painting acrylics for many years, I tried paper making, mushing up some scraps I had to make an apple. With further experimentation I discovered I could create a whole scene of a story. Nature and biblical stories are among my treasured inspirations.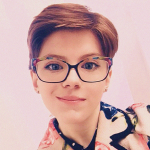 Ariel Grubb
Ariel is an animator, visual developer, and interdisciplinary artist whose showcase of work includes in both digital and traditional methods such as stop motion, collage, projection design, zoetropes, and direct on 35mm film animation. Ariel is a recent graduate of Lesley University and has professional credits that include artistic work for the National Young Arts Foundation, MassOpera, and under public artist and inventor Rufus Butler Seder. Ariel works in animation production as well as experience as an animation, stop motion, and visual storytelling instructor. Ariel's work is inspired by animals, nature, and fantasy worlds, and currently lives and works out of Somerville, Massachusetts.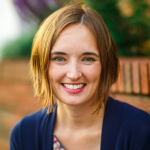 Rilda Kissel
Rilda became interested in story telling through a project where she works at the Graduate School of Education at Harvard. For this project she chose tellers, coached, and put together a live storytelling event.  To support this work, she took a class at a local non-profit where she crafted her own story. She participated in a series of story telling 'slams' and won the Audience Choice Award at Somerville Theater in 2019. She  has appeared on WGBH's Stories from the Stage twice. She recently trained with  MOTH in their storytelling education course.  She lives in Melrose and is the parent to two Lincoln children. She loves teaching at Follow Your Art and hearing the stories from her community.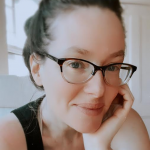 Alix Klingenberg
Alix Klingenberg is a Unitarian Universalist spiritual director, poet, and photographer. Drawing on the natural world and her own life, she believes in tending to the light and dark within each of us in equal measure. Alix regularly teaches poetry workshops and is excited to have a collection coming out with Central Ave Publishing in Oct 2023. You can find more of her poetry and art on Instagram @AlixKlingenberg.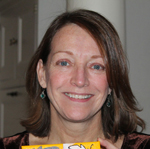 Sue Dragoo Lembo
Sue moved to Melrose 14 years ago. Looking to meet local Melrosians in her community, she immersed herself in the visual arts: volunteering and teaching painting. She also formed a monthly artist challenge group called "Media Mavens" which has been running strong for the last 5 years.   Sue worked as a technical illustrator for the Entergy Nuclear plant and then as a graphic designer for NSTAR before deciding to follow her true passion and pursue painting full time. Her Work is represented by 3 major galleries and locally at Hourglass Gift gallery. She considers her long term involvement in various art associations, including the Copley Society of Boston, to be an asset in helping guide her board in their vision for an all inclusive art center.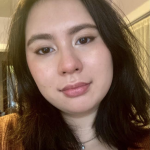 Carson Lynch
Hi! I'm Carson, and I specialize in concept art, illustration, and comics. When I'm not doing art, I like baking and playing board games. I'm a Melrose native and a long time FYA member. I'm so excited to be teaching here!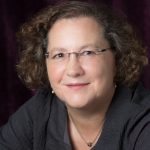 Anne Macdonald
Anne Macdonald is the author of Deadlines Are Murder and Weddings Are Murder, the first two stories in the Samantha "Sam" Monroe mystery series. She is currently at work on a historical fiction story based on her family during the Second World War when her grandfather was an engineer on the Manhattan Project, her uncle served in the 10th Mountain Division, her father worked as a teenage messenger in the Manhattan Project's Boston office and her grandmother kept the family fed, clothed, and connected. She currently resides with her husband in Melrose, Massachusetts.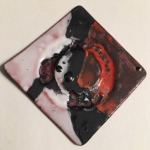 John Maciejowski
John is a painter and jewelry designer. He attended Tufts University, and earned a Bachelor's in Fine Arts from the School of the Museum of Fine Arts, Boston.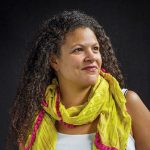 Jennifer Mancuso
Jennifer holds an MFA in Writing from The New Hampshire Institute of Art. She is the author of The Everything Guide to Becoming an Event Planner, is a member of the Boston Writers of Color, contributor to the Growing Up Girl Project, and writer for Art New England. Raised in the shadow of the Boston Busing Crisis, she is completing a set of novels based on her experience growing up biracial while passing. Jennifer spends most of her time being a single mom to two daughters and volunteering.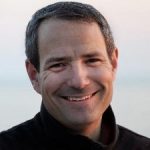 Joe McGonegal
Joe has taught writing to all ages for 20+ years and is currently a communications professional at MIT. As a journalist, Joe has written for WBUR, the Boston Globe, and The Patriot Ledger. His creative writing on grief and other topics has appeared in Two Hawks Quarterly, Saranac Review, Talking Writing, and McSweeneys Internet Tendency. Joe lives in Melrose with his wife, daughter, and shih-tzu.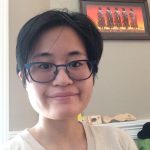 Yuko Okabe
Yuko is an illustrator based in Medford, MA. She received her BFA in Illustration with Honors from the Rhode Island School of Design (RISD) and has professional and educational experience working in games, design, nonprofit organizations, mental health, poetry, and children's media. Her illustrations have received accolades from Society of Illustrators LA, Creative Quarterly, and 3x3 International Illustration Awards. Currently, she is represented by Writers House and is a Rose Artist Fellow at North Shore Community Development Coalition in Salem, MA where she uses her artistic ways of storytelling to help bridge communication gaps in the community development realm. In her free time, she enjoys painting, cooking, eating oatmeal, and pointing at friendly doggos in the park.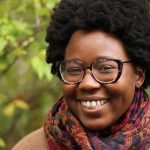 Theresa Okokon
Theresa Okokon, originally from Wisconsin, is an essayist, storyteller, a cohost of GBH's "Stories from the Stage," and teacher whose experience with personal narrative will deepen Follow Your Art's writing programming over the next year. Okokon came to writing through storytelling, and is eager to share both with the community. Learn more about Theresa here: www.theresaokokon.com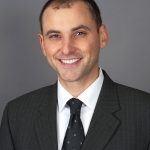 Josh Polster
Josh is an Associate Professor of Theatre at Emerson College where he teaches courses in theatre history, dramatic theory, playwriting, and dramaturgy. A recipient of Emerson College's Distinguished Faculty Award, his books include Stages of Engagement: U.S. Theatre and Performance 1898-1949 and The Routledge Anthology of U.S. Drama. Polster has directed or assistant directed critically acclaimed plays in London and Chicago.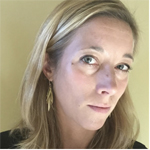 Sara Reish Desmond
Sara spent many years as a high school English teacher in Los Angeles and Boston and later earned her MFA in Fiction. Her work has been published in The Kenyon Review, The Los Angeles Review, and WaterStone Review, among other publications. Sara's favorite genre is the short story but she's at work on a novel set in rural Pennsylvania where she was raised. She is thrilled to be a part of a vibrant arts center that brings art-based opportunities to all.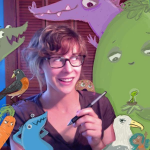 Sarah Lynne Reul
Sarah is an author, illustrator and award-winning animator who likes science, tiny things and drawing on photos.  After a number of years working at the Museum of Science, she was lured back to school by the magic of making drawings come to life.  Armed with an MFA degree in 2D animation, Sarah Lynne now strives to pack the energy of animation into each illustration. She spends her workdays drawing lots of animals, experimenting with materials, creating new books and laughing with kids during school author visits.  Her picture books include THE BREAKING NEWS, NERP!, ALLIE ALL ALONG and BUBBIE & RIVKA'S BEST-EVER CHALLAH (SO FAR!), coming in Fall 2022 from Abrams Books.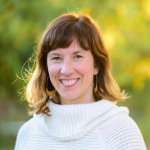 Heidi Reynolds
Heidi is a creative experimenter based in Boston, MA. She earned her MFA from the School of the Museum of Fine Arts where she focused on video, performance, and installation. Her work investigates the interaction of the inner and outer spaces of memory and connection through community engagement, public interventions, and activism. She approaches art as an ever-evolving process. Heidi teaches art in the Boston area and founded Re-create studio, a mobile art studio.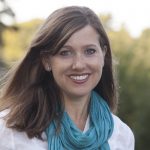 Jane is the author of a memoir, Double Time: How I Survived–and Mostly Thrived–Through the First Three Years of Mothering Twins, and a novel, Eden Lake. Her writing has appeared in Salon, The Millions, Poets & Writers, The Rumpus, Cognoscenti and elsewhere. She has taught writing at FYACS, GrubStreet and The University of Iowa. She is also a freelance copywriter and brand strategist. Jane lives in Melrose with her husband and two very cool teenage kids. Visit her at janeroper.com or janeroper.substack.com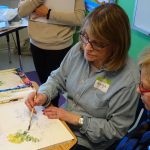 Margie is an artist and instructor, specializing in water media classes. "I was lucky enough to learn from some incredible painters, including Elaine DeKooning and Peter Grippe, and I want to bring that same spark and excitement into each class that I now teach.  I am an artist who focuses on painting, using water colors, acrylics and inks; I love to create landscapes but then I'll find myself painting florals or abstracts just as often.  I teach a variety of mostly watercolor workshops, online and in-person; my goal is for my students to learn the basic foundations of painting while enjoying the experience."  https://www.margiesamuelswatercolor.com/workshops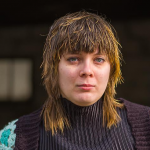 Archie Snow
Archie is an interdisciplinary artist working with clay, fibers, found objects, and recycled materials. They earned a BFA from Massachusetts College of Art and Design in Studio for Interrelated Media and Ceramics. Their sculptures and installations explore themes of consumerism, and excess, inviting the viewer to contemplate their relationships with everyday objects. They have been teaching since 2012.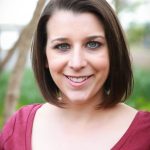 Mara Stewart
Mara is an experienced teaching artist, director, choreographer, and performer. She has spent the past six years working with children in performing arts education, including virtual theatre classes and camps. Mara is passionate about theatre arts, working with kids, and fostering a creative and safe learning environment for all students. Mara received a BFA in Musical Theatre from Catawba College in Salisbury, North Carolina, and has performed professionally throughout Chicago and the D.C. Metro area. She spent the last year teaching children's theatre and directing in the greater Boston area. Her DC Metro area experience includes directing and teaching for Encore Stage & Studio and Mount Vernon Community Children's Theatre. Some of her favorite acting roles include Reno Sweeney in Anything Goes, The White Witch in Narnia, and Winnifred in Once Upon a Mattress.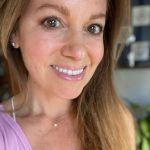 Nicole Wade
Nicole is a visual artist, storyteller, writer, and teacher. Her teaching experience includes creative writing and poetry at the Boston Center for Adult Education, Arts at the Armory, Girls Inc, Girl Scouts of America, and YMCA. Nicole earned her B.S. in journalism, master's degree in education and master's degree in public health. Currently, she writes white papers on nutritional health care topics. She is at work on her first novel, as well as a photojournalism project.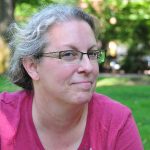 Kymm Welle
Kymm has been a writer for over 20 years, first as a technical writer before switching over to her true love of writing children's books. Always considering herself a kid-at-heart, she loves using her imagination and creativity to create stories for children. She has self-published a concept board book, has one picture book manuscript completed and several other ideas in the works. She is also creating a series of early chapter books based on a character her daughter drew when she was 4 years old. Kymm lives in Melrose with her husband, teenage daughter, and cockapoo.one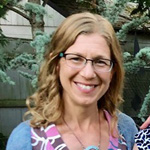 Kris Rodolico, Board President
Kris is the founder and Executive Director of Follow Your Art Community Studios. She is an artist, art therapist, and art facilitator with 25 years of experience bringing creative art experiences to children and adults. Kris has a Masters degree in Art Therapy and has been a Licensed Mental Health Counselor in Massachusetts and Registered Art Therapist since 2001. From 2008-2019 Kris owned Follow Your Art, the small community art studio that later became FYACS. Before that, she worked in schools and treatment centers, with individuals, groups, and families. In her own creative work, Kris uses mainly clay, paint, and mixed media/found object collage.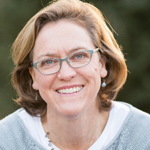 Martha Grover, Board Treasurer
Martha has served on the boards of several local non-profit organizations including the Melrose Cultural Council and is an active community volunteer. During the day, Martha is the City of Melrose Energy Efficiency Manager, leading the City's efforts to promote renewables and energy efficiency.  She is thrilled be a founding member of the FYACS, Inc. board and contributing to the creation of a much-needed place for making arts of all kinds in Melrose.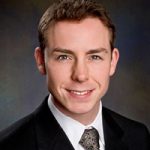 Adam C. LaFrance, Esq., Board Secretary
Adam is an attorney in the field of legal ethics working with the Massachusetts Board of Bar Overseers (BBO). He is a member of the Melrose Human Rights Commission and Co-Chair of the Massachusetts Human Rights Coalition. Before joining the BBO, Adam worked for several years in private practice, prior to which he was a public school educator.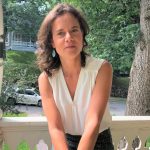 Elizabeth Christopher, Writers Studio Coordinator
Elizabeth writes and lives in Melrose, MA. As the coordinator of the Writers Studio at FYACS, she is focused on building a supportive writing community in the Melrose area. She has served on several local Boards of Directors, including as a founding board member of the Melrose Education Foundation. Her essays and stories have appeared in The Writer, HuffPost, The Boston Globe Magazine, and elsewhere. She has an M.A. in English Composition and has taught writing to children and adults.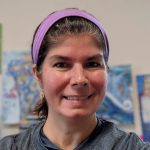 Jen Blesso
Jennifer Blesso (she/her) has been involved with Follow Your Art since the beginning. She started as a student. Then her twins began taking classes at FYA when they were 18 months old. She worked at FYA before it became a nonprofit as a facilitator and administrator. After FYA became FYACS she continued to teach and held the position of Arts for All Coordinator for three years. Today, she is a mixed media artist and Artist-in-Residence at the Big Yellow House and one of the twins works there as a summer intern.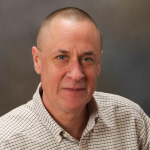 Larry Bouchie
Larry Bouchie is a self-employed carpenter and painter. He previously had a 20- year career in public relations and marketing, with skills in writing, and organizational and management efficiency. Larry also provides pro bono PR and fundraising support for an advocacy group in New Hampshire. When not working, he enjoys the arts, writing, reading, cooking, and being outdoors. Larry's writing has been published in The Boston Globe Sunday Magazine and numerous technology outlets. He has lived in Melrose for over 40 years.
Mandy Carroll
Mandy leads the Boston Advisory practice at BDO. She is an experienced risk executive with a proven track record advising clients on governance, risk control issues with a deep technical expertise in internal audit services, risk assessment and mitigation, and control monitoring and redesign. Mandy is effective at managing and training multidisciplinary teams to arrive at data-driven, fact-based results within time and budgetary constraints. In addition to her continuous focus on exceptional client service, Mandy is committed to diversity and inclusiveness with a focus on developing, empowering and connecting young women professionals and working moms. Additionally, Mandy serves as Melrose PTO Inc President and Treasurer for Melrose Youth Lacrosse League.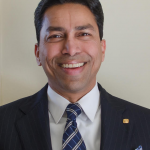 Bernard DeCunha
Originally from India, Bernard has lived and worked in several countries in wealth management, healthcare, and consulting, before settling in Melrose nine years ago. He is keenly interested in racial justice, electric vehicles, environmental issues, and, of course, the arts.
Liya Escalera
Liya Escalera has lived in Melrose for 10 years. She has participated in numerous local and national boards focused on education, community engagement and art. Liya serves as Vice Provost for Student Equity Access and Success at the University of Massachusetts, Boston. With nearly 20 years of experience in public, urban higher education, she is passionate about creating vibrant, inclusive, and equitable learning environments where all students can succeed and contribute meaningfully to their local and global communities.
Manjula Karamcheti
Manjula Karamcheti is a Senior Associate Researcher at the Center for Certification and Competency-Based Education (C3BE) Prior to joining on at the University of Kansas, she was the Director of Equity and Student Support at the High Meadows Graduate School of Teaching and Learning, where she led all student support initiatives including advising, counseling services and post-graduate mentoring program. Outside of her professional life, Manjula Karamcheti is a Councilor for Ward 1 in the City of Melrose in MA. Dedicated to anti-racism, she co-founded the Melrose Racial Justice Community Coalition and sits on the Mayor of Melrose's DEI Task Force.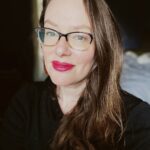 Alix Klingenberg
Alix Klingenberg is a Unitarian Universalist spiritual director, artist, and published poet. Alix has served on multiple nonprofit boards and looks forward to serving Follow Your Art as a way to deepen her connection to Melrose and the justice-centered creative community we are building here. Alix lives in Melrose with her husband, son, 2 black cats, and a ridiculous dog named Cricket. Her latest poetry collection, "Bread Sex Trees" will be released in October of 2023.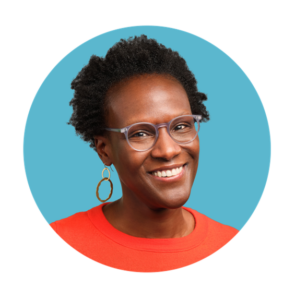 Allyson Livingstone, Ph.D.
Allyson Livingstone is a diversity, equity, and inclusion thought leader, practitioner, educator, and scholar who has worked with complex organizations for nearly 20 years in collaborative support of their diversity, equity, and inclusion strategies and efforts. As an expert in systems assessment and change, Allyson is currently the Executive Director of Diversity, Equity, and Inclusion at athenahealth, a cloud-based healthcare technology company.

Allyson holds a Bachelor of Arts degree from Haverford College, a master of social work degree from New York University, and a Ph.D. in social work from Simmons University.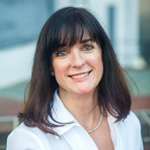 Alaine Breen, CPA
Alaine has served on several nonprofit boards including AbilityPLUS Adaptive Sports and Friends of the Melrose Public Library; in her work as a CPA, she has a wealth of experience working with nonprofit organizations, bringing this experience to her board position with FYACS.  After growing up in Melrose, she moved back to our city when her son (now 18!) was a toddler.  She's been an active volunteer in our schools over the years, including work with the Melrose SEPAC and serving on the MVMMS and MHS site councils.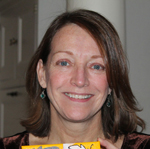 Sue Dragoo Lembo
Sue came to the board as a professional painter, illustrator, and graphic designer living in Melrose. Sue has served on our board, as a teacher, and as a mentor to the 2021 Foundation Trust Fellow.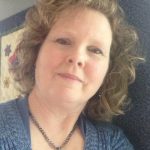 Jane Foley
Jane Foley came to the board with a background as an experienced administrator, for First Parish UU in Lexington. She has lived in Melrose for over 30 years. Jane holds a Bachelors of Art Degree with a concentration in Professional Writing from Salem State University. She also writes creatively. Jane has left our board to become the Administrative Coordinator at FYACS.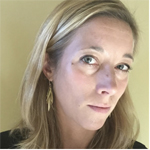 Sara Reish Desmond
Sara served on the board from the inception of FYACS through 2022. She spent many years as a high school English teacher in Los Angeles and Boston and later earned her MFA in Fiction. Her work has been published in The Kenyon Review, The Los Angeles Review, and WaterStone Review, among other publications. Sara's favorite genre is the short story but she's at work on a novel set in rural Pennsylvania where she was raised.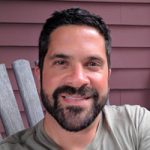 Brian Souza
Brian Souza and his husband, Darren, lived in Melrose for nearly 15 years. In addition to being a lifelong lover of the arts, Brian has worked with healthcare non-profits for more than two decades. and currently serves as the CEO of Primary Care Progress (PCP), a national non-profit organization working to support and strengthen the national primary care workforce. Brian has left our board to pursue a new chapter in his life with his husband in Beverly MA.