The Writers Studio Meet our resident writers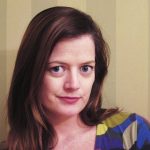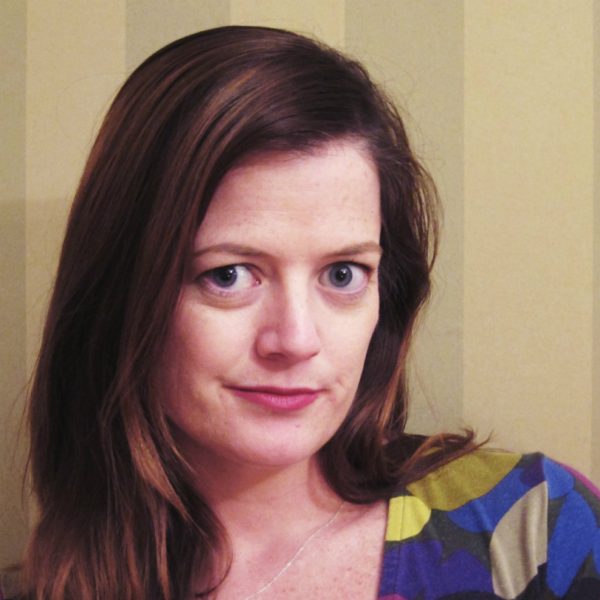 Lisa Sullivan Ballew is a recovering attorney, a wife, and a mother of two irrepressible youngsters. She has previously been published in The Boston Globe, WBUR's Cognoscenti blog, Women's Running, and Defenestration Magazine online. Somewhere, right now, she is working hard on her first novel.
Nicole Kearns Berger is an insurance agent and writer living in Saugus, MA. She loves the woods and hiking is a member of Friends of the Fells. She keeps two ill-behaved rescue Goldendoodle puppies that often accompany her on her adventures in urban reservations and parks around Boston and Worcester. She received her degree in economics from the University of the Incarnate Word in San Antonio, Texas. Nicole is a current student at UMass Lowell in the evenings and online.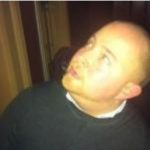 Shaun Bossio is a fiction writer born and bred in Boston. He holds a BA in English from Boston University and an MFA in creative writing from Emerson College. He is the former Fiction Editor of Redivider, and his short stories have appeared in Typehouse, Firewords and Palooka. He is currently at work on his first novel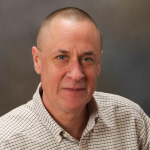 Larry Bouchie is a self-employed carpenter and painter. He previously had a 20- year career in public relations and marketing, with skills in writing, and organizational and management efficiency. Larry also provides pro bono PR and fundraising support for an advocacy group in New Hampshire. When not working, he enjoys the arts, writing, reading, cooking, and being outdoors. Larry's writing has been published in The Boston Globe Sunday Magazine and numerous technology outlets. He has lived in Melrose for over 40 years.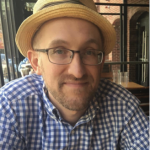 Matt Butterfield is a teacher and writer. He is on the faculty at Boston University, where he is an instructor of professional communications at the Questrom School of Business. His own writing is ever a work in progress, though his current work is on a fantasy novel of growing scope. Matt holds an M.A. in English Literature from Clark University and a B.S. in Secondary Education from Penn State University. He currently lives in Melrose, Massachusetts, with his wife and two children.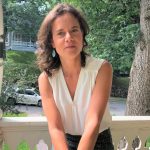 Elizabeth Christopher volunteers as the Writers Studio coordinator and is focused on building a supportive community of writers-in-residence at Follow Your Art. Her stories and essays have appeared in or are forthcoming in Prime Number Magazine, Solstice Literary Magazine, The Boston Globe Magazine, HuffPost, The Writer, Bacopa Literary Review, Passengers Journal, The Penmen Review, and elsewhere. As a freelancer, Elizabeth writes for social sector organizations, universities, and tech companies. www.elizabethchristopherwriter.com
Kerry Francis is a poet who lives in Melrose MA. She got her BA in English from Suffolk University. When she is not writing, you can find her hiking, reading, and taking a variety of classes to expand her creativity such as knitting, pottery, and woodworking.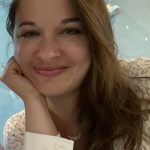 Lisa Gordon is a writer from the Boston area. Her short fiction has been published in Paper Darts, the Rumpus, Storychord, Hypertext, Litro, Five:2:One, The Copperfield Review, Shirley Magazine, Cognoscenti, and others. She is at work on two novels.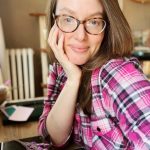 Alix Klingenberg is a poet, artist, and Unitarian Universalist spiritual director. She has a Visual Art degree from Oberlin College and an MDiv from Meadville Lombard Theological school. She self-published her first poetry collection, Secrets & Stars, in 2020 and her second collection Bread Sex Trees was traditionally published by Central Ave Publishing in October of 2023.
Alix lives in Melrose, MA with her family, 2 black cats, and a ridiculous dog named Cricket. You can find more of her poetry and art on Instagram @AlixKlingenberg or on her website www.alixklingenberg.com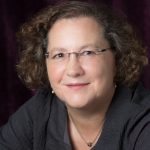 Anne Macdonald is a writer with deep New England roots. Her current book is inspired by members of her rather ordinary, Melrose, MA, based family, involved in some of the extraordinary events of WWII, including the Manhattan Project and the 10th Mountain Division. She has self-published two mysteries and is planning the third. She and her husband live in Melrose and enjoy the beach any time of year and traveling to new places for adventure as well as research. https://anneswritinglife.blog/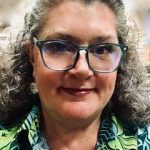 Sarah Beasley Monzón is finally getting serious (or, perhaps, less serious) about writing after spending twenty-five years as a home improvement TV producer and director (Bob Vila's Home Again, The Victory Garden, This New House, This Old House), four very expensive years as a real estate agent during the worst market in recent memory, and a few more years yukking it up managing the Trader Joe's in Saugus. The wealth of jaw-dropping human antics she's witnessed during her careers finally having reached critical mass, she's now ready to write some of it down. She's written some flash non-fiction and is currently working on a memoir-novel-epistolary thingie. Sarah has a BA in Spanish from Dartmouth College and lives in Melrose with her musician husband, their three (mostly) grown boys and a very chill bearded dragon known as The Dude.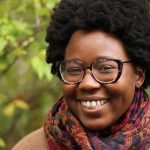 Theresa Okokon is the 2023 recipient of the Foundation Trust Writing and Teaching Fellowship at Follow Your Art Community Studios. She is also a Pushcart Prize nominated essayist. A Wisconsinite living in New England. She is a writer, a storyteller, and the co-host of Stories From The Stage. In addition to writing and performing her own stories, Theresa also teaches storytelling and writing workshops and classes, coaches other tellers, hosts story slams, and frequently emcees events for nonprofits. An alum of both the Memoir Incubator and Essay Incubator programs at GrubStreet, she is working on a memoir of essays about memory, family stories, and the death of her father. Her manuscript is signed for publication with Atria Books. www.theresaokokon.com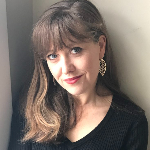 Jane Roper is the author of three books: two novels, The Society of Shame and Eden Lake, and a memoir, Double Time: How I Survived–and Mostly Thrived–Through the First Three Years of Mothering Twins. She is also the author of a very eclectic Substack, Jane's Calamity, and of numerous personal essays and humor pieces. Jane's writing has appeared in Salon, McSweeney's Internet Tendency, The Millions, Poets & Writers, The Rumpus, Cognoscenti, Writers' Digest and elsewhere, and has been included in the anthology Labor Day: True Birth Stories by Today's Best Women Writers. www.janeroper.com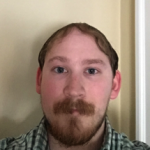 Brad Wall is a librarian and writer living in Melrose, MA. He is a lover of words and art. He received his Masters in Library and Information Science from Simmons College in Boston, Massachusetts.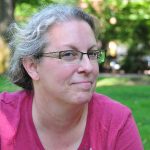 Kymm Welle worked as a technical writer for more than 20 years and is now a writer of children's books. She self-published a counting board book and is currently writing a series of interactive picture books, based on a character her daughter drew when she was 4 years old.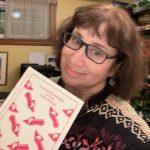 Nancy Werlin writes novels in a range of genres for teens and sometimes for younger kids. Her work includes the National Book Award finalist The Rules of Survival, the Edgar award winning suspense thriller The Killer's Cousin, the New York Times bestselling fantasy Impossible, the contemporary comedy Zoe Rosenthal Is Not Lawful Good, and most recently, a historical fantasy set in 16th century France called Healer and Witch. She also works as a technical writer for a software company. www.nancywerlin.com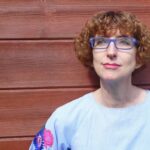 Kip Wilson Kip Wilson is the author of three novels-in-verse: critically-acclaimed White Rose (2019, Versify), about anti-Nazi political activist Sophie Scholl; The Most Dazzling Girl in Berlin, (2022, Versify), about Hilde, an aspiring singer at a queer club in Berlin in 1932; and One Last Shot (2023, Versify), about Gerda Taro, the first female photojournalist killed on the front. Kip holds a Ph.D. in German Literature and was the Poetry Editor at Young Adult Review Network (YARN) for five years before joining Voyage as Associate Editor in 2020. 
Susanna Withers is a beautiful, mysterious spy with a large collection of long velvet evening gowns and an accent of some sort. She enjoys sipping cocktails on boats and carried a small pearl-handled pistol in the top of her stocking until the concealed-weapons ban went through. Now she just keeps her wallet in there. While working undercover as a BU graduate student, Susanna earned master's degrees in creative Writing and Graphic Design and published poetry in several journals before mysteriously disappearing for several years, during which she may or may not have attempted to take over the world. The location of her secret laboratory was eventually pinpointed through the regular delivery of rejection letters from the New Yorker. Forced to give up her career as glamorous international adventuress, Susanna is now attempting to start writing a novel. Her current hobbies include quilting, parenting, anxiety, and being really, really tired.
Tug Yourgrau is an award-winning playwright, director and TV producer. His first full-length play, The Song of Jacob Zulu, opened at Broadway's Plymouth Theatre in March, 1993, earning 6 Tony Award-nominations, including Best Play, and Best Score with Ladysmith Black Mambazo. In 1994, Tug's second play, Shooting in Madrid, ran at The Signature Theater in Arlington VA. Family of Origin was workshopped in 2005 at HB Playwrights Unit in New York, where Tug was a member for eight years. He also wrote nine short one-act plays: After Sunset; Higher Power; Homer Falls; Just The Two Of Us; Lost In New York; Cries From The Cockpit; Th_; Peanuts; and Midlife, published in HB Playwrights Short Play Festival: Anthology, (Smith and Kraus Publishers Inc, New York. 1997- 2005). All three were produced at HB Playwrights Theatre and some at the Boston Theatre Marathon of 10-Minute Plays.
Tug's journalism credits include A Native Son Returns To South Africa, 4-part feature series for The Chicago Tribune, July 1994; and, with Joel Olicker, the documentary film, The New South Africa: A Personal Journey, broadcast on PBS stations in Boston, New York and Los Angeles in 1994. Tug's radio play, Life in the Iron Mills, adapted from the novel by Rebecca Harding Davis, was broadcast on NPR's The Spider's Web in 1977.
From 1994-2014, Tug served as President (and co-founder) of Powderhouse Productions, the largest independent producer of prime-time programming in New England for basic non-fiction networks including Discovery Channel, History, Animal Planet; and for PBS. Tug was born in South Africa. He is an avid singer. His wife, Beth, and he are the parents of grown woman-man twins. (Not yet grandparents.)
2022 Writing and Teaching Fellow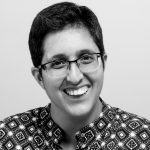 Neema Avashia was awarded the 2022 Foundation Trust Writing and Teaching fellowship at FYACS. As a fellow, she taught writing sessions and workshops for teens and adults and hosted a student reading at FYACS. On March 31, 2022, she appeared in conversation with award-winning author Marjan Kamali to celebrate the launch of her debut essay collection, Another Appalachia: Coming Up Queer and Indian in a Mounatin Place.
Born and raised in southern West Virginia to parents who immigrated to the United States. Avashia has been a middle school teacher in the Boston Public Schools since 2003. Her essays have appeared in the Bitter Southerner, Catapult, Kenyon Review Online, and elsewhere. Her debut book,  Another Appalachia, (published by WVU Press in March 2022) examines both the roots and the resonance of her identity as a queer desi Appalachian woman, while encouraging readers to envision more complex versions of both Appalachia and the nation as a whole. With lyric and narrative explorations of foodways, religion, sports, standards of beauty, social media, gun culture, and more, Another Appalachia mixes nostalgia and humor, sadness and sweetness, personal reflection and universal questions. www.neemaavashia.com/