Follow Your Art is an equal opportunity employer, committed to workplace diversity. All qualified applicants will receive consideration for employment without regard to race, color, religion, gender, gender identity or expression, sexual orientation, national origin, genetics, disability, age, or veteran status.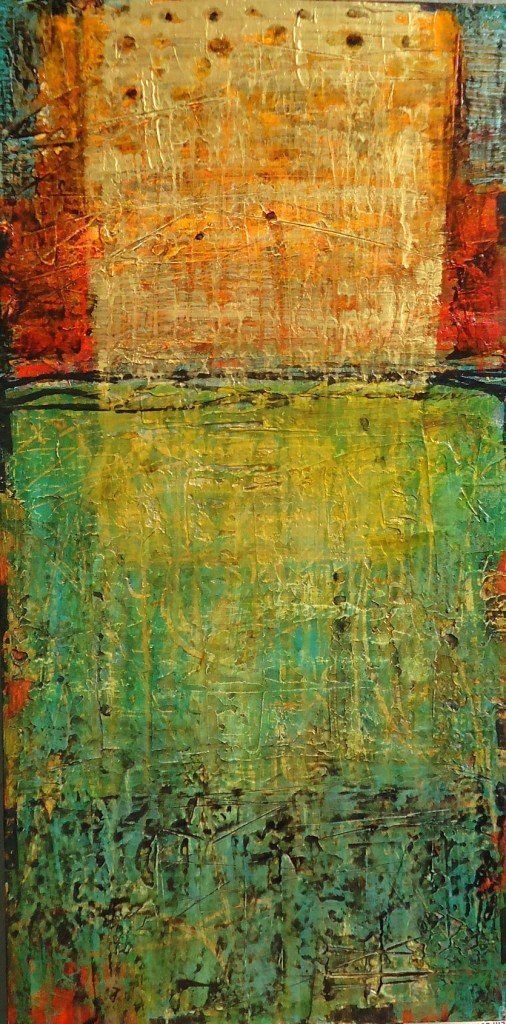 Follow Your Art offers a dynamic, creative team environment that values the contributions and ideas of of every team member. While each position has a defined role, there are many opportunities to collaborate across roles. Our best ideas are generated and executed together. 
The following positions are available. Click titles below to jump to details for each: 
Administrative Coordinator
The Administrative Coordinator organizes and ensures the smooth and efficient functioning of the organization, either directly or through collaboration with staff, the board of directors, and volunteers. We are looking for a highly organized and collaborative individual with excellent interpersonal skills to be an integral part of our operations team.
Responsibilities:
Point of contact for front desk, phone, scheduling, and email communications.

Manage all aspects of payroll through Paychex, including processing paperwork to onboard staff/facilitators/contractors, collect timesheets, and process monthly payroll.

Collaborate with bookkeeper, accountant, and treasurer to keep financial records, including managing A/R and A/P, assisting with monthly reconciliation, and processing gift certificates and bank deposits.

Maintain contracts with individuals and outside organizations, artists and writers in residence, and building issues.

Update news posts, Gallery information, event pages, and other troubleshooting on the website.

Registration database management, in collaboration with program managers.
Qualifications:
Experience: 3-5 years administrative experience preferred, will consider candidates with less and the right skill set.

Ability to collaborate and work in a team environment.
Excellent communication skills, both written and verbal.
Excellent customer service skills.
Ability to take initiative and manage tasks in an efficient and organized manner.
Enthusiasm for working in a mission-driven, community space, non-profit experience a plus
Familiarity with at least some of the systems used: Google Workspace, Canva, Constant Contact, Quickbooks, WordPress, Proclass database, and Paychex.
Compensation/Scheduling details
This is a 30 hour/week on-site position (.75 FTE), preferably 9:00-3:00 Monday through Friday but with flexibility when needed.

Salary: $45K/year 1.0 FTE ($33,750 for .75 FTE)
Vacation: 2 weeks paid per year + comp time
Applicants please email resume and cover letter to Kris Rodolico, krodolico@fyamelrose.org
Lead Creative Art Facilitator, grades K-2
We are looking for an energetic qualified Arts Program Facilitator with at least 2 years of classroom teaching experience to run our half-day Summer Studios program for grades K-2, including students entering Kindergarten.
Summer Studios is an established program with a pre-existing curriculum (new facilitators are welcome to build and expand upon this curriculum), where up to 15 students explore a variety of media and art techniques over the course of a week. The program also includes an hour of supervised outside snack and play time at a playground behind the studio. In addition to this Lead Facilitator, the program is assisted by two high school staff or interns.
FYACS holds a teaching philosophy that values positive engagement with children as artists who are in charge of the work that they make, largely in line with the learner-directed philosophy of Teaching for Artistic Behavior.
Responsibilities under supervision of the Program Manager:
 Fully manage Summer Studio program grades K-2, Monday through Friday from 1-4 pm. 
Work within current program structure to provide multi-media visual arts projects
Engage all students, regardless of ability, grades K-2, in creative processes and activities
Provide direct supervision for HS staff, with training from Program Manager
All set up, prep work and clean up from program each day
Organize weekly art show for students, with support from Program Manager
Qualifications: Our instructors are intentional, creative, inclusive, flexible, and adaptive in their teaching practice. Instructors are expected to differentiate instruction for and be inclusive of students with diverse needs and skill levels, including students with disabilities.
Ability to demonstrate flexible thinking and planning; successfully manage and attend to a diverse group of children using positive redirection. 
Minimum of 2 years experience leading groups of 10+ children
Visual art background or demonstrated practice
Degree in relevant field (visual arts, education, art therapy) is ideal, but not required pending experience 
CORI form required
Compensation/Scheduling Details:
9-week position, with 8 weeks of programming and one week of training. The program runs the week of June 26th through the week of August 21st, skipping the week of July 3rd.

20 hour/week: 12:30-4:30 PM M-F, (students present 1-4 PM)

The first week of the program (June 19-23) will be a paid training week, assisted by current staff.

Weekly compensation: $450-525 depending on experience
Please send cover letter and resume to Chiara Pieri at programs@fyamelrose.org
Creative Youth Development Coordinator
Create Your Opportunity (CYO) is a new Creative Youth Development Program that empowers youth to turn their creative passion into opportunity by advancing their artistic skills, mentoring younger children in the arts, and/or implementing community art/social justice projects. This program has three branches:
Portfolio: 

for youth wanting to challenge and refine their skills and produce a body of work for advanced education and connect with the community through their artwork.

Arts Education:

 for youth with a passion for creative arts and a strong desire to develop leadership skills by mentoring children in the arts. 

Community Art and social justice:

 for youth with a passion for creative arts and interest in community engagement, community art and social justice. 
We are seeking an energetic professional with excellent communication skills and direct experience with HS youth for a part-time Creative Youth Development Coordinator. The ideal candidate is a self-directed, highly organized individual who has experience in leadership roles with HS youth, and a connection to and knowledge of the Melrose and surrounding communities, including the local arts and culture sector.
Coordinating/Outreach Responsibilities:
Work with ED to develop selection process for the 3 pieces of the CYO Program

Recruit HS Youth from Melrose and surrounding areas to participate in the CYO program

Direct outreach to community organizations for potential partnerships with CYO
Promote the CYO program to the community through social media, website, electronic newsletter, print media, brochures, press releases, etc.

Assist Gallery Coordinator with annual art show for CYO
Mentoring Responsibilities: 
Work with FYA Program Manager and Director to integrate CYO Youth into programs

Provide/organize mentorship for youth, communicate regularly with mentors and youth in program

Work directly with a small group of HS Youth to design and implement a community art project
Qualifications:
BA/BA degree or equivalent work experience

2+ years of experience in leadership roles with HS Youth

Experience in community outreach, community organizing

General visual arts background; experience in community and public art projects is a plus

Experience with grant writing or excellent writing skills
Compensation: $22-24 per hour based on experience
10 hours per week on average, flexible schedule, roughly 45 weeks a year.

Hours are mostly site-based in Melrose, MA

Reports to Kris Rodolico, Executive Director of FYACS
Qualified candidates should email a cover letter and resume to krodolico@fyamelrose.org
Creative Facilitator
FYA is looking for qualified creative art facilitators with experience in early childhood development and creative programming to facilitate classes for artists of all ages. Our classes are usually an hour long and meet once a week for six or seven week sessions – our classes are small and artist-focused, with an emphasis on creative materials exploration and process over product (especially for our youngest creators!). We are looking for facilitators to propose their own classes, or to step into pre-existing ones. Our greatest need is with the elementary aged population.
Pay from $35-65 per class hour, determined by experience. Prior teaching experience is required for consideration.
Communications and Development Coordinator
We are seeking a highly motivated professional for a part-time Communications and Development Coordinator. This is a wonderful opportunity to assist a dynamic staff and volunteer team in advancing our mission through community outreach and development. The ideal candidate is a self-directed professional who is highly organized, detail-oriented and able to work both collaboratively and independently.
Outreach Responsibilities:
Develop/maintain ongoing and innovative communications, including use of social media, website, electronic newsletter, print media, brochures, press releases, etc.

Promote FYA community programs, events and workshops.

Outreach to community organizations for potential partnerships.
Development Responsibilities:
Oversee all communications efforts of the Fundraising Committee.

With the Executive Director, cultivate and manage relationships with donors, potential donors, community partners, and other funders.

Work closely with the Board and Development Committee to implement a fundraising plan, which may include special events, donor cultivation and a capital campaign.

Assist Arts for All Coordinator with securing sponsorships for annual fundraiser.
Qualifications:
5+ years of experience in leadership roles, with success in fundraising and/or communications.

BA/BA degree or equivalent work experience

Experience with WordPress and GiveWP, Constant Contact, or ability to train.

Exceptional writing and proofreading skills with overall attention to detail

Skilled relationship-builder and spokesperson, able to engage a range of partners and donors as well as community members and program participants

Ability to plan and execute 1-2 fundraising events per year, in conjunction with Board and Fundraising Committee

Connection to and knowledge of Melrose and surrounding communities

General knowledge of the local arts and culture sector including Boston area
Compensation: $25-$31 per hour depending on development experience
15 hours per week on average, flexible schedule

Hours can be both remote and site-based in Melrose, MA

Reports to Kris Rodolico, Executive Director of FYACS
Qualified candidates should email a cover letter and resume to krodolico@fyamelrose.org