By Sara Gravante
The Gallery at the Big Yellow House at 647 Main Street, Melrose, is now open to the public! As part of our mission to build community by supporting the creative endeavors of all ages, we hope to now offer to the public another space in Melrose where the artwork by our community can be celebrated and made available for all to come see.
On Exhibit Now: Staff Show
We invite you to come by to view our First Annual Staff Show currently on display until May 31 and view artwork by many of our FYACS Staff and Facilitators. Works include a range of the media including hand printed Linoleum prints, mixed media works on paper, oil and acrylic paintings on canvas, alcohol ink, and assemblages incorporating clay and found objects. This array of work is just a sampling of the expertise our instructors have to share with the community through our broadening curriculum of classes offered throughout the year.
There will be a Closing Reception on Friday, May 28 from 6:00 p.m. to 7:30 p.m. when the public is invited to come meet exhibiting artists.
Here's a sneak peek of what's on view: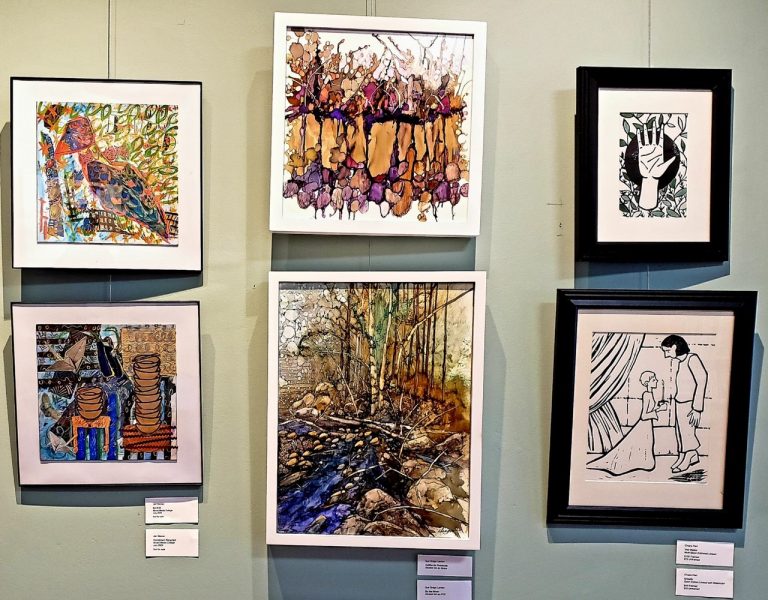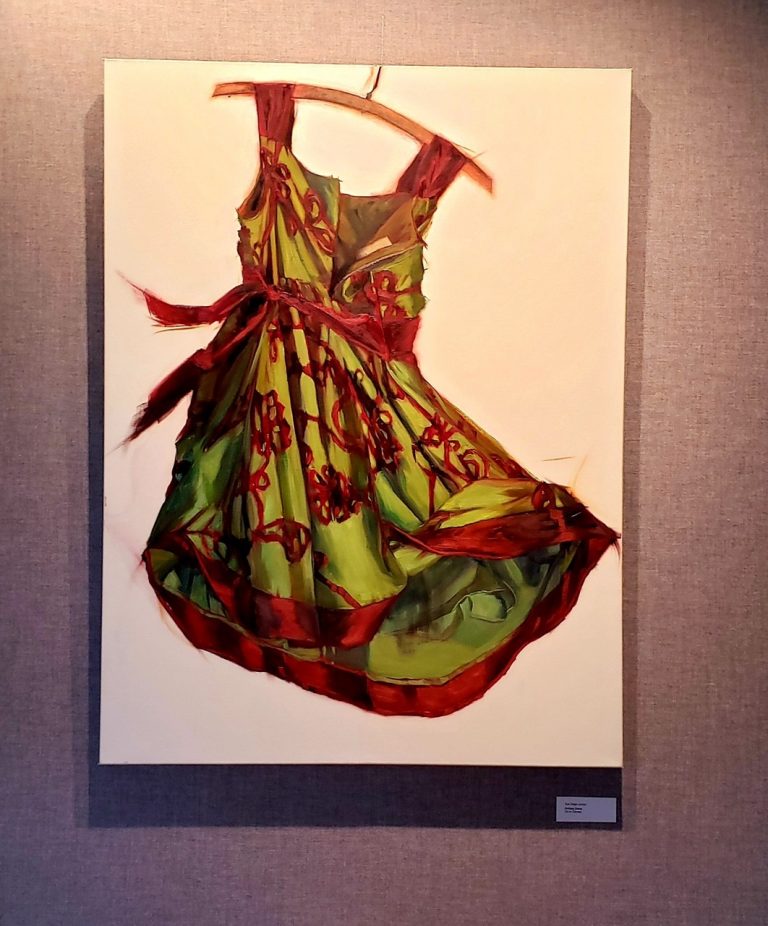 Upcoming
Our next exhibit scheduled to open early June, will feature the works by the Teen Photography Club.
Additionally, there are many exciting upcoming exhibitions planned for this fall including our first annual Artist in Residence Show to be followed by an October show of works by Foundation Trust Artist in Residence Erika Lally. The year will conclude with a Solo Exhibition of works by this year's Foundation Trust Emerging Artist Giselle Bonilla.
Open Hours
Public gallery hours are Fridays from 2 p.m. to 4 p.m. and Saturdays from 12:30 p.m. until 2 p.m. or by appointment by emailing info@fyamelrose.org. Please look for more hours to come as we all move into this new phase of normalcy with regularly scheduled exhibitions throughout the year.
Sara Gravante is an Artist-in-Residence and one of FYACS's primary facilitators, teaching artists ages 5 thorough adults. She has a BFA from Massachusetts College Art and an MFA in painting from Washington University. She is also a graphic artist in the advertising industry. Her own work shows her passion for color, depicting reality to the abstract in response to the landscape.