Live from the Living Room presents…
An Evening with Peter Mulvey
Sunday August 28th, 7:30 pm
Exclusive Concert at The Big Yellow House
647 Main Street, Melrose MA
A fundraiser for Follow Your Art Community Studios
Please join us for night Live from the Living Room with Peter Mulvey! Don't miss this opportunity to experience an intimate house concert with a talent who has shared the stage with Ani DiFranco and Emmylou Harris.
This concert is sponsored through a private donation. All proceeds go directly to building our creative community through Arts for All. Your contribution will support our ongoing efforts to bring creative opportunities to everyone.
Seats are limited so don't wait too long. It's going to be a great night.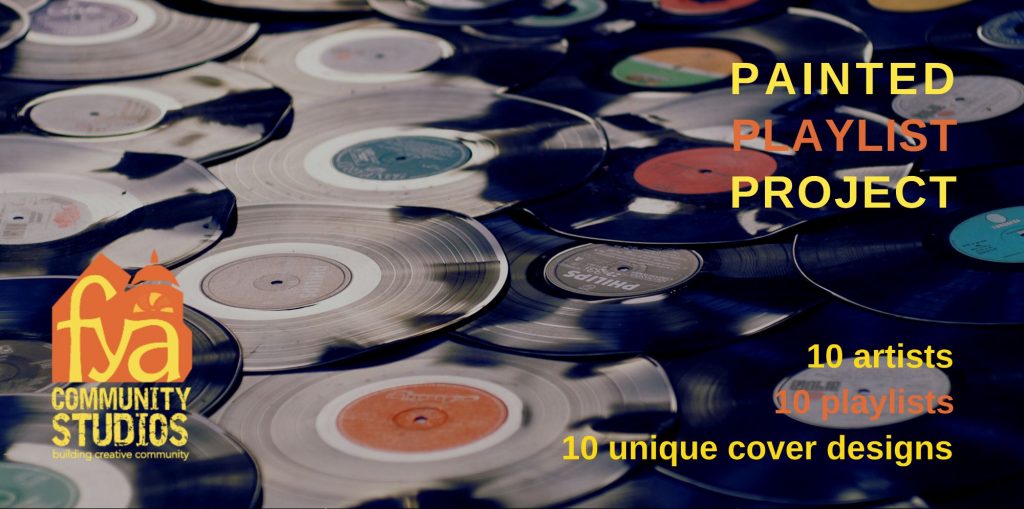 To compliment the evening, we've asked 12 artists to each curate a 5 song playlist, then create original "cover art" for that playlist. The 12×12 pieces will be on view in our Living Room gallery for purchase. All proceeds will be go to our Arts for All program.
About Peter
Peter Mulvey has been a songwriter, road-dog, raconteur, and almost-poet since before he can remember. Raised working-class Catholic on the Northwest side of Milwaukee, he took a semester in Ireland, and immediately began cutting classes to busk on Grafton Street in Dublin and hitchhike through the country, finding whatever gigs he could. Back stateside, he spent a couple of years gigging in the Midwest before lighting out for Boston, where he returned to busking (this time in the subway) and coffeehouses. Small shows led to larger shows, which eventually led to regional and then national and international touring. The wheels have not stopped since.
Twenty records, one illustrated book, thousands of live performances, a TEDx talk, a decades-long association with the National Youth Science Camp, opening for luminaries such as Ani DiFranco, Emmylou Harris, and Chuck Prophet, appearances on NPR, an annual autumn tour by bicycle, emceeing festivals, hosting his own boutique festival (the Lamplighter Sessions, in Boston and Wisconsin)… Mulvey never stops.
Peter has built his life's work on collaboration and an instinct for the eclectic and the vital. He folds everything he encounters into his work: poetry, social justice, scientific literacy, & a deeply abiding humanism are all on plain display in his art.
---