Painting Techniques (Subsidized by Arts for All)
Recurring event
see all
Event Category:
September 28
@
4:00 pm
–
5:00 pm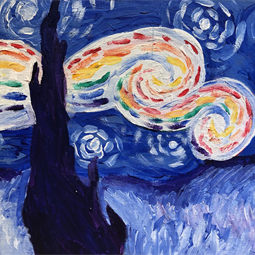 This is an Arts for All subsidized class in order to increase access to the arts for all.
CLASS FULL FOR FALL 1 While acrylic and watercolor paints may be familiar mediums to older artists, we're going to expand on previous knowledge and introduce new concepts in color theory, composition, and strategies for our paintings. We'll balance imagination and real-life observation to create a series of studies and final paintings in both acrylic paint and watercolor.

Please visit https://www.fyamelrose.org/arts-for-all/ for more information about Arts for All, the program that is partially funding this class.
Facilitator: Janelle Irvin
Related Events
Related Events
Related Events
September 28
@
4:00 pm
–
5:00 pm
Related Events