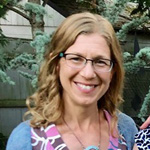 Kris Rodolico, Board President is the founder and Executive Director of Follow Your Art Community Studios. She is an artist, art therapist, and art facilitator with 25 years of experience bringing creative art experiences to children and adults. Kris has a Masters degree in Art Therapy and has been a Licensed Mental Health Counselor in Massachusetts and Registered Art Therapist since 2001. From 2008-2019 Kris owned Follow Your Art, the small community art studio that later became FYACS. Before that, she worked in schools and treatment centers, with individuals, groups, and families. In her own creative work, Kris uses mainly clay, paint, and mixed media/found object collage.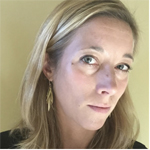 Sara Reish Desmond, Board Secretary is a long time educator having spent more than 15 years in urban Los Angeles and Boston public and charter schools where she taught High School English.  She is passionate about bringing to life a community art space that supports artists of all kinds and exposes and engages the broader community in the power of the arts. Sara received her undergraduate degree from Kenyon College and an MFA in fiction from Vermont College of Fine Arts. Her work has appeared in publications including The Kenyon Review, Water~Stone Review, The Los Angeles Review, Cutthroat, and Front Porch. Her stories have been finalists for the Rick DeMarinis Award in short fiction and the Copper Nickel Award in short fiction.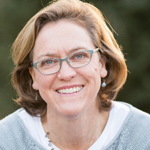 Martha Grover, Board Treasurer has served on the boards of several local non-profit organizations including the Melrose Cultural Council and is an active community volunteer. During the day, Martha is the City of Melrose Energy Efficiency Manager, leading the City's efforts to promote renewables and energy efficiency.  She is thrilled be a founding member of the FYACS, Inc. board and contributing to the creation of a much-needed place for making arts of all kinds in Melrose.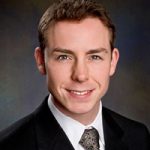 Adam C. LaFrance, Esq. is an attorney in the field of legal ethics working with the Massachusetts Board of Bar Overseers (BBO). He is a member of the Melrose Human Rights Commission and Co-Chair of the Massachusetts Human Rights Coalition. Before joining the BBO, Adam worked for several years in private practice, prior to which he was a public school educator.
Elizabeth Christopher, Writers Studio Coordinator, writes and lives in Melrose, MA. As the coordinator of the Writers Studio at FYACS, she is focused on building a supportive writing community in the Melrose area. She brings to FYACS experience serving on several local Boards of Directors, including the Melrose Education Foundation, as well as a passion for writing. She works as a writer in the tech industry where her work was selected as a finalist for the 2020 ITSMA Marketing Excellence Award. She also writes creatively; her essays and stories have appeared in The Writer, HuffPost, The Boston Globe, Obelus, and elsewhere. She has an M.A. in English Composition and has taught writing to children and adults.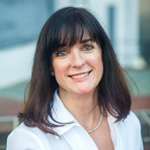 Alaine Breen, CPA has served on several nonprofit boards including AbilityPLUS Adaptive Sports and Friends of the Melrose Public Library; in her work as a CPA, she has a wealth of experience working with nonprofit organizations, bringing this experience to her board position with FYACS.  After growing up in Melrose, she moved back to our city when her son (now 18!) was a toddler.  She's been an active volunteer in our schools over the years, including work with the Melrose SEPAC and serving on the MVMMS and MHS site councils.
Brian Souza and his husband, Darren, lived in Melrose for nearly 15 years. In addition to being a lifelong lover of the arts, Brian has worked with healthcare non-profits for more than two decades. and currently serves as the CEO of Primary Care Progress (PCP), a national non-profit organization working to support and strengthen the national primary care workforce.
Brian has left our board to pursue a new chapter in his life with his husband in Beverly MA.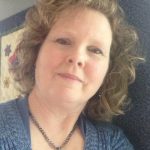 Jane Foley came to the board with a background as an experienced administrator, for First Parish UU in Lexington. She has lived in Melrose for over 30 years. Jane holds a Bachelors of Art Degree with a concentration in Professional Writing from Salem State University. She also writes creatively.
Jane has left our board to become the Administrative Coordinator at FYACS.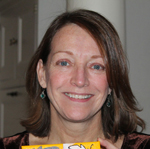 Sue Dragoo Lembo is a professional painter, illustrator, and graphic designer living in Melrose.  Sue has served on our board, as a teacher, and as a mentor to the 2021 Foundation Trust Fellow.