Fellowship Opportunities for Artists and Writers
Connecting creators with the community...
The Foundation Trust actively seeks to promote opportunities for underrepresented artists and writers, including women, people of color, people with disabilities, and LGBTQ+ individuals. FYACS is proud to partner with the Foundation Trust to advance inclusivity in the arts primarily through two programs: The Emerging Artist Fellowship and the Black Writer Fellowship at FYACS.
The Foundation Trust's Black Writer Fellowship seeks to celebrate and support a Black writer from Greater Boston or beyond currently working on a longer writing project. The one year fellowship offers financial assistance, teaching/mentoring opportunities, writing space, and community. The ideal candidate would be interested in working with us to inspire and empower under-represented voices, and emerging writers.
2022 Emerging Artist Fellowship Recipient - Steve Aldeus
2022 BIPOC Writer Fellowship Recipient - Neema Avashia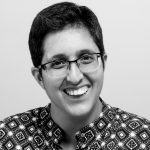 Steve Aldeus is a Mixed Media artist from Cambridge, MA, living in Melrose. After graduating with a degree in animation and Illustration from Lesley College of Art and Design, Steve pursued many creative ventures. Through the local art scene, Steve absorbs Boston's black and brown culture and infuses it into his artwork.
"My work focuses on my interpretation of people through portraits and figures. My interest lies in using the abstract backgrounds as a foundation to explore, adding the human form and layers to give a story to the abstraction."
Steve currently leads the Fine Arts Department at KIPP Academy Lynn as a secondary art educator. See Steve's work 
here
.
Boston-based writer and teacher Neema Avashia is an educator in the Boston Public Schools. Her debut essay collection, Another Appalachia: Coming Up Queer and Indian in a Mountain Place, launches in March 2022.
Neema is currently working on her second book. The fellowship will enable her to have time to write while offering workshops to teens and adults at FYACS.
"I'm honored to be the recipient of this fellowship and to have an opportunity to work with youth and other emerging writers who want to tell their stories through personal narrative," Avashia said.
Learn more about Neema 
here
.