MYO Fenstersterne
A Try FYA Event
Saturday March 18th, 1:30-3:00 pm
At The Big Yellow House
647 Main Street, Melrose MA
For ages 12 through adults (ages 9-11 can sign up with an 18+ caregiver)
Suggested donation: $20
Brighten your "In-Like-a-Lion" month with Fenstersterns – colorful, translucent folded paper stars for your windows!
Annie Lin will lead a 90 minute workshop on Saturday, March 18th from 1:30-3:00 pm. You will take home at least one piece, plus the knowledge to make a ton more of different designs. We'll provide enough supplies for a total of 3 stars.
This workshop is for ages 12 through adults, though ages 9-11 can sign up with an adult.
There is a suggested donation of $20 per person to support the work of Follow Your Art. Payment is not required for participation.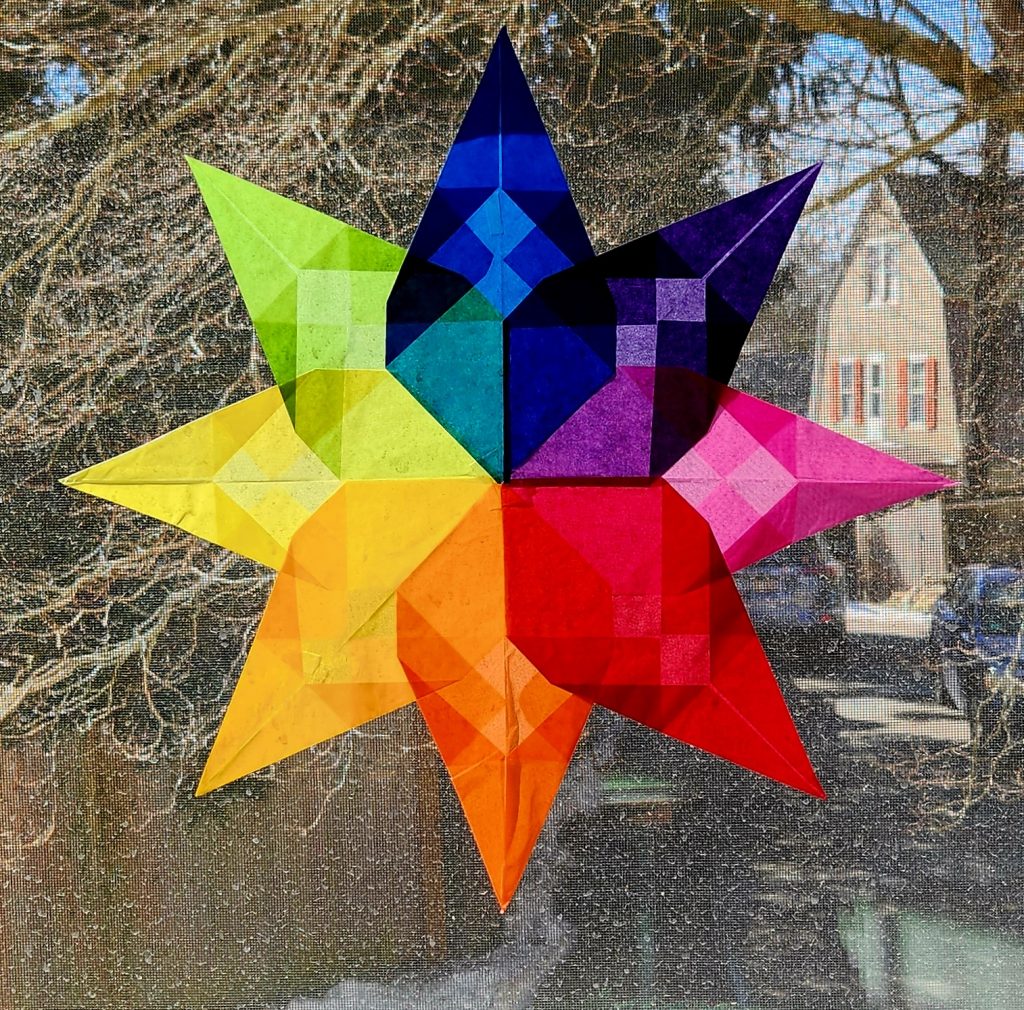 What IS a Fensternsterne, anyway?
These colorful stars originate in Germany, but come to us by way of Melrose resident Annie Lin, with a little help from FYA board member Martha Grover. Here's the backstory…
Annie was spending her winter months making fensternsterne to fill her windows. Soon, she began giving them away to friends and on a local Buy Nothing page. Martha discovered the listing and reached out to Annie, who shared her knowledge. Martha followed Annie's lead, and Follow Your Art was given a mysterious gift when Martha snuck in on a Sunday to decorate our window with a starry rainbow! Because of what we refer to as "six degrees of Martha Grover" in Melrose, she was soon discovered to be the giver, which traced back to Annie.
---